A fourth-generation San Franciscan, Ignatius Nelson grew up in Pedro Point Pacifica, located on the coast. He learned reverse osmosis in the Army and was First Operator of the treatment unit located at the Gulf of Aqaba in the Middle East, serving the needs of his unit, the 27th Engineer Battalion (COMBAT AIRBORNE). He was later deployed to Central America to operate wells. After retiring from the Army, he began his civilian career with San Jose Water Company as a system operator. Ignatius remained in the Bay Area throughout his career, working for the water companies of Palo Alto, San Bruno, and Foster City.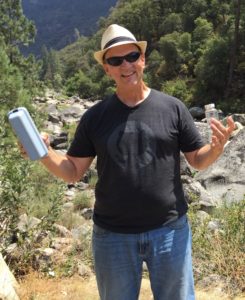 Based on his nearly 30 years experience, Ignatius formed his own water consulting company. Ignatius Nelson Consulting offers a wide range of water treatment and distribution consulting services to help their clients meet demanding state regulations. Although based in California, Ignatius Nelson Water Consulting will provide services throughout the U.S.
Contact Ignatius today to learn more about how his industry knowledge, expertise, and integrity can meet your needs.
Ignatius proudly holds the following certifications and licenses:
Grade 4 Water Distribution Operator
Grade 3 Water Treatment Operator
Licensed by the California Water Boards
Certified as a State of California Small Business
CA-NV AWWA Certified Backflow Tester
CA-NV AWWA Cross Connection Control Specialist
Career Highlights and Awards:
Awarded the Army Commendation Medal as the Noncommissioned Officer in charge of the Army Water Production Site for forces stationed in Honduras. Successfully met stringent water production demands in this isolated field location without assistance from higher headquarters.
Received California / Nevada Outstanding Energy Management Award.
President of the Peninsula Water Works Association, 2002.
Selected to represent Foster City on the BAWSCA Water Resource Committee.
One of four managers selected to attend the Advanced Supervision in Public Works conducted by the American Public Works Association.
Served as liaison to the State Health Department regarding water quality issues.
We look forward to serving you. Contact us today for quotes and information.